This is by far one of the craziest yet most rewarding projects I've ever been involved with. When my filmmaker friend Ray Spiess, Jr. came to me roughly 6 weeks ago and asked
if I had any interest in cutting together some footage for a personal documentary he was making, the answer was a resounding "yes".
I never turn down an opportunity to tell a story with film, and besides, Ray is one of the coolest guys on the planet (he's one of those guys who would do anything for you) .... so since I had a little room in my schedule I told him to bring in the footage!
CUT TO:
(5 weeks later) Int. Edit Suite - Night

Monitors are glowing. The room is littered with coffee cups, wine glasses, peanuts, yesterday's clothing. A voiceover microphone hangs in the air. It looks like a New York City apartment if a troupe of twenty-something Broadway dancers were living together.
Somewhere along the line Ray's 'little personal film' turned into something bigger. I'm pretty sure it happened near the beginning. Probably that second day when I started putting a scene together to some temp music. I remember how we began to see something...something bigger than just a personal 'home movie'. At least we thought we did. There seemed to be a universal theme floundering around in there, somewhere. A theme that everyone can relate to. I came up with a name for the movie: The Savannah Project.
So, in true guerilla style, Ray made an executive decision to turn it into a feature documentary to submit to the Sundance Film Festival, which happens in January. Ray has had success with Sundance in the past. His first short film, "Dreamer", generated a lot of buzz at the 2000 Festival.
Warp Stabilizer, Anyone?

Now mind you, this whole thing was shot entirely handheld - using a Canon PowerShot S95 point-and-shoot. That's right. I said a Canon PowerShot.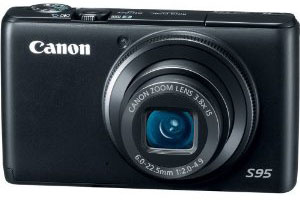 Because of this, during the course of the editing I made extensive use of a plugin called Warp Stabilizer, which as far as I am concerned, is one of the greatest editing tools to be developed in the last decade. It takes a little practice to learn it's quirks, but once you harness the knowledge, you can get almost Steadicam quality from a bouncy or shaky handheld shot.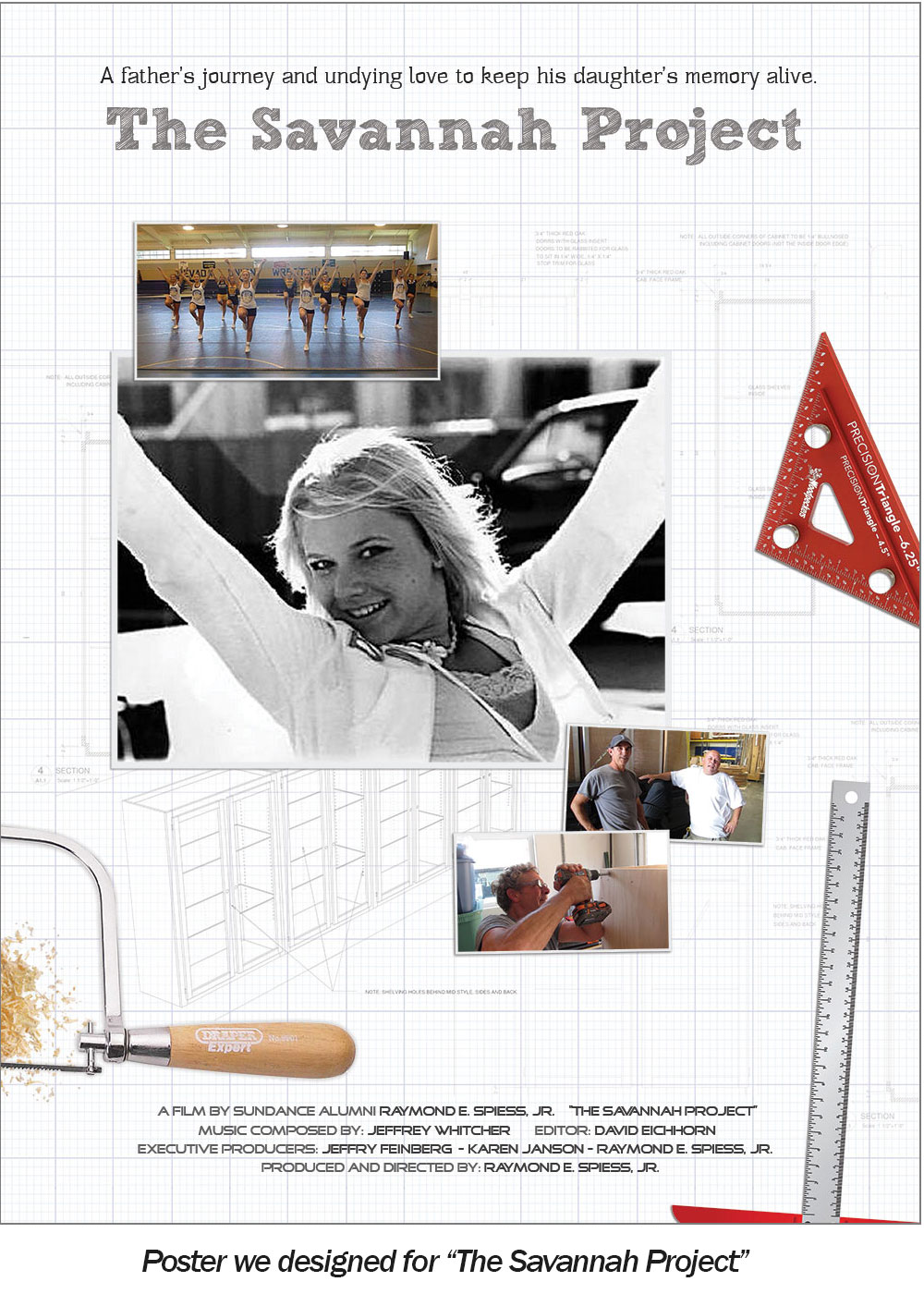 "The Savannah Project" portrays Jeff Feinberg, a successful artist and painting contractor in the small town of Nevada City, California, as a still-grieving dad after losing his young daughter Savannah at the tender age of 15. We learn that Savannah was a gymnast from age 3, that she was trained by Bella Karoly (think Mary Lou Retton) and that she was the star cheerleader at her local high school. Not surprisingly, her untimely death came as a shock to the entire town, so much so that her funeral was attended by nearly 1400 people. (The town's population is just over 3,000).
Ray's charming footage follows Jeff like a dog throughout his day-to-day activities as he goes around town, meeting folks, and generating interest in his project. Jeff himself tells the story thru voiceover during much of the film. Jeff is seemingly obsessed with the idea of replacing the old, 50-year old worn out trophy cabinet at the high school where she was a student and a cheerleader. He devises a plan to build a new one, dedicated to his daugher, with the help and charity of family, friends and townspeople.
Now here's where it gets really interesting...

We decided to make a trailer about 8 days ago (you can view it below). Well, once this trailer made it to Nevada City, it went viral. We also made a poster, and Jeff and his wife Karen have posted it all over town. As a result, the "little" movie has become a local phenomenon.
In fact, a theater has already been rented, tickets have been sold and 3 screenings are scheduled, the first on Sept 15, 2015 -- 6 days from today.
In addition, The Nevada City Film Festival has even agreed to show the trailer between films!!
And that would all be exciting and fine, if it were not for the fact that there are still 3 scenes that need to be cut, the voiceover hasn't even been fully written, much less recorded, and the music is being composed at a rate that would make Mozart himself recoil in horror. Incidentally the man with that task is none other than composer Jeffrey Whitcher.
Add to that the color correction that needs to be done, the warp stabilizing, the upres to 2K, the titling and graphics, & the sweetening and final mix. Oh, and the end credits that are still being finalized.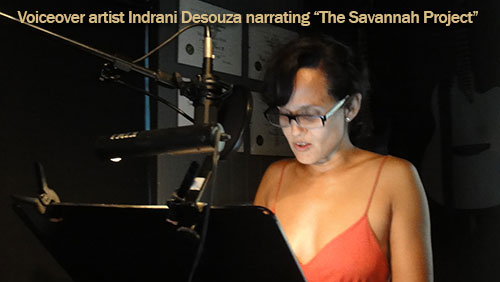 Wait.....you want it WHEN??

Pressure on projects can sometimes bring out the best in people. There's something magical about this one. I think we are all getting some secret energy from it. Apparently, Savannah has been known to make her presence known, when the cause is a good one. Perhaps she has something to do with it.....
Right now I'd better get back to work, or there's gonna be some angry townspeople up north. I'll keep you posted on the status of things...
UPDATE 99/11/15
-- Jeff Feinberg went on a radio show yesterday for one hour. He talked extensively about the film and the upcoming screenings. Today apparently a feature will appear in the local newspaper, the Union.
The film is nearing completion, I am working on final edits and end credits today. There is no experience quite as surreal as when you are pushing to finish a movie when there are 3 sold out screenings starting in less than a week. The pressure is so high that you almost just retract into a total zen state and find yourself working as efficiently as a swiss watch.
UPDATE 9/12/15
-- The Trailer for "The Savannah Project" screened today at the Nevada City Film Festival and apparently it rocked the house (scroll down to view it). Jeff Feinberg was there when it happened and he said that people in the audience were crying and when it was over, he got mobbed with folks asking about the movie. Ray and I were in the editing room cutting the very last scenes into the movie when we got the news and of course we were blown away and overjoyed. It's a good early sign. It is now Saturday and we are pushing like crazy to get the movie packaged up so that it can get to the theater on time for Tuesday's premeire screening!!

UPDATE 9/14/15
-- After a lot of consternation, technical problems, and yet another all-nighter, I finally got the movie outputted onto a Blu-Ray and to a backup harddrive -- and Ray & his lovely wife are driving it up to Nevada City as I write this for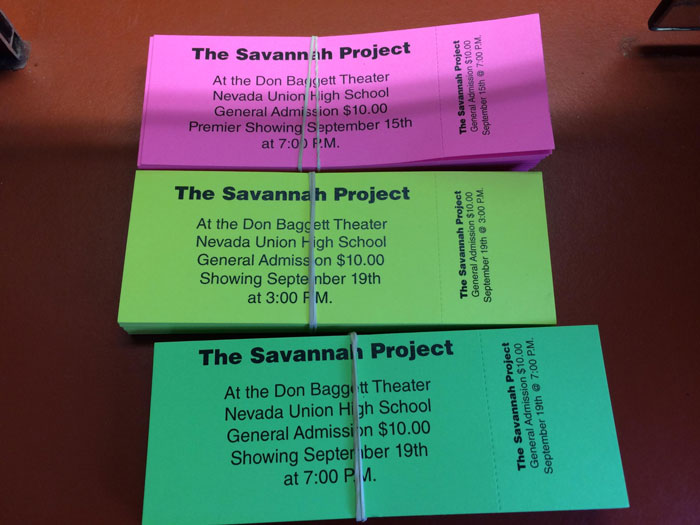 tomorrow's in-town Premiere Screening. Whew.
UPDATE 9/16/15
-- Apparently the Premiere Screening last night at the Baggett Theater in Nevada City was a huge success, unfortunately I couldn't be there as I was doing the final sound mix on another movie but from what I heard everyone loved it and we are looking forward to hearing good things about the two additional upcoming screenings that are happening on Saturday, Sept. 19.
VIEW THE TRAILER: